Facebook and Instagram Advertising For Dentists
Results-driven Facebook Ads for Healthcare
Facebook & Instagram Marketing Process
How We Make It Successful
The seven steps to marketing success
We collaborate with your team to make special offers.
Set up audience and targeting parameters to get qualified leads
Create conversion-focused advertisements
Setup lead forms, landing pages, and integrate tools
Setup autoresponders for emails and messages
Gather data, monitor, and optimise campaigns
Why Invest in Facebook Ads.
Make Your Dental Practice Visible
Put your Dental clinic  in front of potential patients.
How Do Facebook Ads Work?
Get More Patients with Facebook Ads for Dentists
Do you want to make it easier to get qualified patients? Facebook and Instagram advertising makes it possible to run cost-effective Facebook ads for Dental clinics.
According to some Dental marketing experts, 93% of Dental patients find Dental practices online, and social media plays an important part. This is why spending on Facebook ads for Dentists is worthwile.
However, this is not as easy as it seems. To make the most of Facebook and Instagram marketing, you need experience, knowledge, and other tools to make the ads effective. Fortunately for you, we are here to help.
Over the past decade, our team of Dental experts has experimented with A/B testing and learned how this industry works. We recommend promoting your specialty; for example, running Invisalign ads to get patients who need this specific service. Speak to us to find out how we can  make effective and tailored strategies and campaigns for you.
Advantages of Dental Facebook Marketing
Creating the Facebook ad campaign using the Facebook ads manager dashboard allows you to optimise awareness and increase website conversions as well.
More Creative Facebook Dental Ads Options
How Facebook Dental Ads Help You
As Dentists ourselves, we understand what your patients need and how to get your Dental practice in front of the right people. We understand how competitive this industry is and how to get you to the top of the game. Wondering how we are so confident? Through several years of experience and practice.
We are a group of experienced Dental marketing experts who have created and helped grow numerous Dental practices in the UK. We have unique and refined marketing strategies that drive better results, and guarantee success.
We integrate our marketing resources and strategies into your practice to help you attract potential profitable patients. Our approach is unique and has a high success rate in marketing Dental practices. Get in touch with us today to start your marketing journey.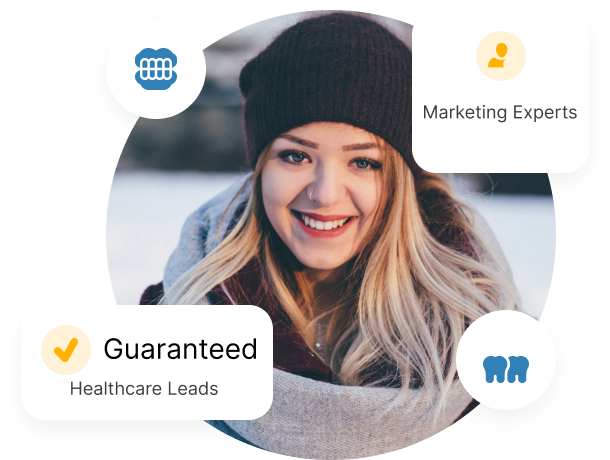 Facebook ads for Dentists are not easy to manage. Therefore; it is best to let our team of experts handle them.
Facebook Dental ads improve your social media marketing by increasing the visibility of your business online. It helps you strengthen your connections with your existing patients and connect with new ones.
Two forms of advertising exist on Facebook – boosted posts and ad campaigns. Identifying which gets more results is necessary.
Boosted posts are posts you promote by paying for them to be visible to specific audiences. It is the easiest way to run Facebook ads. However, it does not have the customisation options that the Facebook ads dashboard offers.
Below is a screenshot of results from  Facebook ads for Dentists we have previously ran.
Why Facebook Ads for Dentists Work
Facebook Dental ads offer a lot of choices so it is important to understand how Facebook ads get more patients.
Targeting
Facebook ads allow users to create targeted audiences using their job, interests, demographic, and geographic location. This way, you can put your ads in front of patients of your choosing.
Leverage Your Existing Patient List
Facebook's lookalike audiences allow us to use existing patient data to target new ones with similar profiles. This increases lead generation for the specific patient types you want to work with.
Find New Niches
You may have a Dental healthcare service that you want to promote.
Cost-effective Advertising
Facebook ads are the most cost-effective way to promote your practice. For a small fraction of the cost of traditional advertising, you can get significantly more patients.
Book a FREE Discovery Call
Are you a new Dental practice?
Let us guide you on your journey to success.